1000Kg Manual Stacker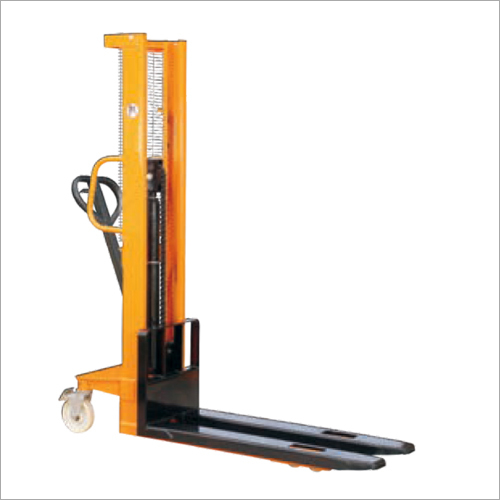 1000Kg Manual Stacker
Price And Quantity
Product Specifications
Manual Stacker

Automotive industry,Manufacturing Industry
Product Description
1000Kg Manual Stacker is heavily used in different industries to lift and place loads. It is easy to use and maintenance free in nature. This stacker is incorporated with reliable components and proven technologies. It is operated manually and the process of stacking is very simple. The forks of the machine is kept at ground level and the load is kept on a wooden frame that has space for forks. 1000Kg Manual Stacker is perfect for various lifting works and it offer better stability & efficiency.
Other Detail
Capacity :1000 Kg
FAQs
What is the use of manual stacker?
Utilized For: Giving most elevated security and most effective approaches to lifting and stacking of material - be it palletized or non-palletized. It is intended to lift and ship beds and is great for dumping trucks in offices without shipping bays.
What are the benefits of stackers?
Using a stacker: The advantages Utilizing a stacker: The benefits They radiate no exhaust vapor or commotion so they're great for indoor use. They're exceptionally simple to move so they are perfect for lifting position in limited spaces. Since stackers are more modest, administrators have better perceivability while taking care of merchandise.
What is the capacity of manual stacker?
Determinations: Limit: 500 kgs to 3 ton. Fork length: 1150 mm/according to client necessity. Fork width: 600 mm/according to client prerequisite.